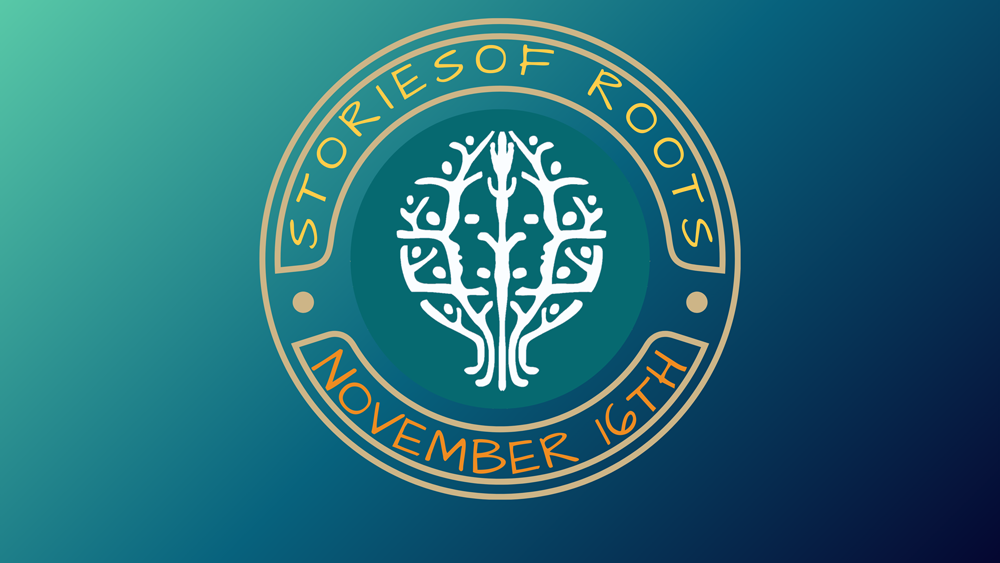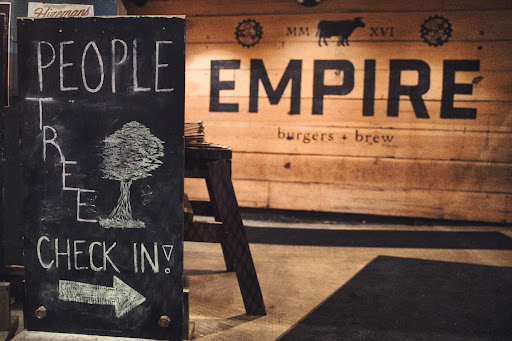 Roots are what keeps us grounded and what allow us the strength to soar. During this special holiday show, we hear stories of roots and how they help us grow or hold us down.
Guests of The People Tree will have exclusive use of the
1st floor at Empire (48 West Chicago, Naperville) at 6:00 pm and the show will begin promptly at 7:00pm.
Food & Beverage service will be open throughout the evening except when a story is being told.
To check-in, simply provide the name on the reservation or a digital/printed copy of the ticket reservation. If you are the purchaser of the ticket, you may forward your ticket to others in your party.
Seating is on a first-come basis. We are unable to reserve tables.
This show is appropriate for guests 18+. All sales are final unless canceled by The People Tree.
What to expect
Stories:
Every show has a different story theme that will be interpreted in many different ways by our storytellers. Our goal is to ensure a rich variety of story content and emotions at each and every show, so no two shows are ever the same. All stories are pre-selected by TPT.
Link to 3 audio recordings
Storytellers: Our storytellers live in the Naperville/Greater Chicagoland community. These individuals are driven by the desire to share a part of themselves/a learning experience, as they tell a true story from their lives. The storyteller line-up is different at each show and usually includes first-time and repeat storytellers. Most have come through our Workshop Program, but some will join us from another, local storytelling show.
If you want to tell a story at a future show please check out our Storyteller page.
Audience: Before the show there's always a buzz in the room as our guests find tables, catch up with friends/family and neighbors and order food/drinks. But when the show starts, you can hear a pin drop. The room falls silent in awe and respect for each storyteller and in anticipation of the story about to unfold.
Need to know
Ticket process: At the door, ticket purchasers must present either: a printed; or electronic ticket for scanning before they can be admitted.
At the discretion of TPT and subject to availability, tickets may be purchased at the door for $25 each.
Show format: After a few words from a TPT Producer, the host will open the show and introduce each of the six or seven pre-selected storytellers. Stories are true life experiences, as remembered by each storyteller. There will be a 20-25 minute intermission.
Seating:
The doors open at 6pm to our guests. Tables are taken on a first come, first served basis and reservations cannot be made.
If you are a large party we recommend someone from your group arrives early to secure one of the few large tables. Where the TPT ticket sales are close to the capacity of the venue, we may ask you to welcome any latecomers to your table if you have empty seats.
Food & Drink: Food and drink are not included in your ticket price. Order at your table from the friendly wait-staff.
Early departure/bathroom breaks: Please be respectful to our storytellers and move around between stories.
Warnings:
Due to the adult content of some of the stories, TPT recommends the audience is ages 18+.
The views expressed by the storytellers do not necessarily represent those of TPT and TPT is not liable/responsible for any emotional harm/offense caused by the stories.
Policies
TPT greeters are volunteers and at times may need to refer to a TPT Producer. Please be respectful while they assist you and other audience members.
All tickets printed or emailed will be scanned. A printed list of ticket purchasers/attendees may be referred by a TPT Producer if needed.
Group ticket purchases: We reserve the right to ask individuals entering the show as a plus one of a friend or as part of a group, to wait and enter with the person listed as the ticket purchaser.
The ticket entitles the ticket holder access to the first floor, but does not automatically guarantee a seat with a certain group
If we need to cancel a show, we will try to give as much advance notice as possible by email or Facebook.
Please note that tickets cannot be refunded. If your show is canceled, we will do our best to accommodate you at an upcoming show within a 3-month period from the date of cancellation.
TPT is not liable for any injury/non-performance by the venue
When friends/family tell a story, we know you will want to record the moment, and we are delighted for you to do so. Please be sensitive to other guests and ensure you are not adversely impacting their experience. And cheer loudly for everyone 😊

"To me, telling a story is all about connection. Without someone to listen you are just talking to yourself."
Sayard Bass - Storyteller
"The People Tree is a gathering place that nourishes authentic community….we all have lives worthy of recounting, and nothing brings people together more powerfully than shared narrative. Also beer."
Mike Rossi - Storyteller
"Being a storyteller with the people tree provides many amazing outlets for me. I love to make people laugh and when I share funny stories I love seeing people enjoy the absurdity of my life as much as I do. 
When I share an emotional or heartfelt story, I find a connection with people we never knew we had. Simply by opening myself and sharing my experiences, audience members recognize that they have felt the same way, they have shared the same sadness or hope, they are going through a similar journey. 
I know from experience that there are people who feel peace recognizing that I share a bit of their path, and because of that, they don't feel alone. I feel it as a teller and as a listener, and it's a connection that is one of the most rewarding of my life.
As a seasoned storyteller, I participate in workshops as much as possible, because: 
1) practice makes perfect, 
2) some of my best lines were inspired by feedback during workshops; but also workshops help my stage presence, confidence, ideas, and the impact my stories will likely have on the audience. 
In return, I try to provide feedback and ideas to newer tellers. Taking the time to listen to others' writing and provide encouragement only improves my skills overall. It is truly time well served.
Tips for being performance ready: relax, have only one glass of wine, and try to have fun. It might seem scary, but it's not life or death. It's just entertainment."
Clare Clayton - Storyteller
"The workshops help you practice your storytelling with the group and great constructive critique from all the producers."
Mini Dalawari - Storyteller
"My mentor helped me realize that I have stories within my story that are all beautiful and worthy to be told. 
The workshops helped immensely with fine tuning and positive feedback. It's also wonderful to be a part of the process for other speakers. "
Meg Dagnino - Storyteller